You can have endless fun with these games, as you run, jump, and slide your way to glory.
Endless runner games are one type of game that made it possible for mobile games to become more popular. These games usually have a lot of replay value, not just because they are hard to beat, but also because they are easy to learn and have interesting mechanics that make them fun for players of all skill levels. So, a lot of different kinds of gamers went to the mobile gaming space to look for more fun endless runners to play.
Are you ready for the challenges that never end? If so, we've put together a list of the best "endless runner" games for Android and iOS devices that will keep you entertained for hours.
Slash & Girl – Endless Run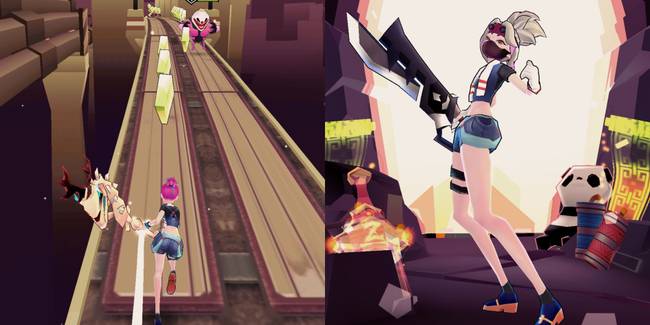 In a world where terrorizing jokers are everywhere, a brave and odd girl named Doris comes along. She is willing to go up against them because she finds joy and pleasure in causing chaos. She is truly something special. Take on her role and get into the parkour-slashing action as you move through hordes of enemies and cut them down.
When compared to other endless runners, Slash & Girl is much more interesting and fun to play because it doesn't have the usual energy/stamina system that you have to spend on every level. So, it will be easier for you to move up to higher levels, unlock new content, and enjoy the game without worrying about running out of energy. Here, you can enjoy the never-ending action for as long as you want and really find out how long you can last against the evil Jokers.
Dark Corridors 2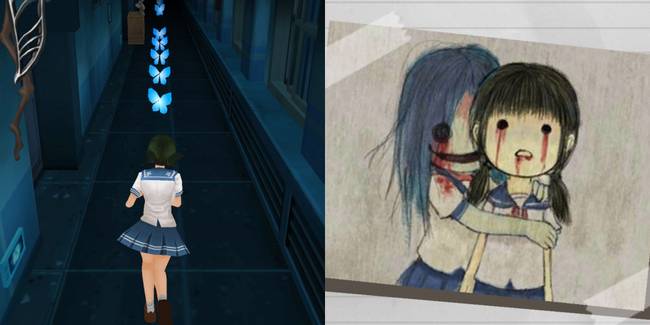 Dark Corridors 2 is an endless runner game that horror fans will love. Even if you aren't a horror fan, it's a great way to learn more about the genre. It has parts of a classic horror movie and modern game mechanics that make for an immersive game that keeps you on the edge of your seat.
By playing the game, you can explore your fears without having to deal with them in real life. It will push you out of your comfort zone as you run back and forth through dark, creepy hallways to find out what happened to your classmate. When you're scared and tense, finishing a level will feel that much better. Do you have the guts and skills to make it through the haunted school and stay alive?
Vector Full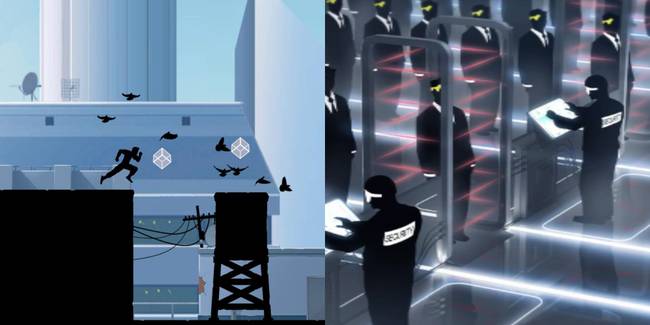 Vector Full is an endless runner game based on parkour. It takes place in a totalitarian world where cruel dictators control the system by putting chips in people's brains that change their thoughts. At some point, you stop being a robot and find the courage to leave. So, the hunters start to chase you so they can get you back under their control.
In a game where you're running for your freedom, the adrenaline rush you'll get from being able to jump from rooftop to rooftop and overcome heights that defy gravity will make you feel unstoppable and in charge, keeping the plot and gameplay in perfect balance. During the course, you'll learn how to do parkour tricks at the right speed and with the right momentum to help you get past difficult obstacles. Use parkour to get away before you get caught and reach heights no one has ever done before.
Lara Croft: Relic Run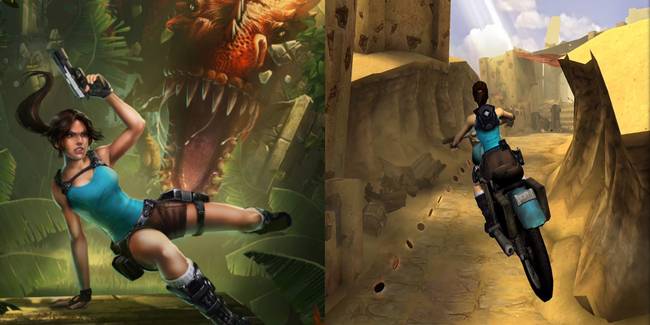 When it comes to action, you can always count on Lara Croft, the famous Happy Wheels. If you're as brave and fearless as Lara Croft, you'll love going on this epic adventure with her to find Carter Bell, a fellow treasure hunter who went missing while exploring Cambodia's lost jungle temple.
In Lara Croft: Relic Run, you won't just run and run until you get the highest score. Instead, the game's great story, difficult quests, and beautiful level settings will keep you amazed and interested. It has a lot to do, like searching for clues, gathering ancient relics, and fighting mythical creatures while you try to stay alive. The extra tasks will keep you from getting bored with doing the same thing over and over again. You can also help yourself on your journey by getting powerful gear and riding awesome vehicles.
Ninja Must Die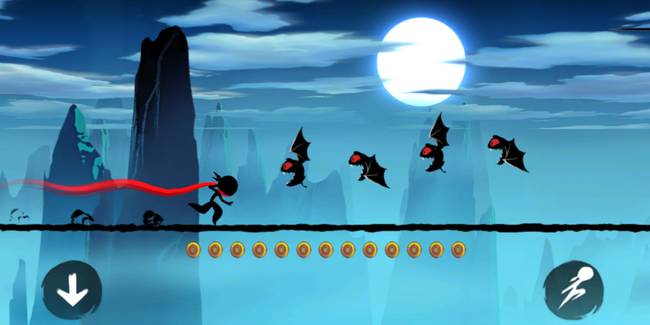 Ninja Must Die is a type of endless runner that has elements of an action-adventure platformer. This gives the game a unique and enhanced feel. You'll play the part of a determined ninja on a mission to stop the corrupt Samurai forces' plan to wipe out all ninjas and find a way to make peace between the two groups.
This game will test your ability to predict and react quickly to the constantly changing level designs, since you have to react to enemies and traps in split seconds to stay alive and finish a level. As a bonus, you can ride powerful dragons that will stay by your side the whole time you play. Its fast-paced, action-packed gameplay will make you want to move forward in the game and improve your ninja reflexes even more. Do you think you have what it takes to become the best ninja warrior and save the ninja world?
Alto's Adventure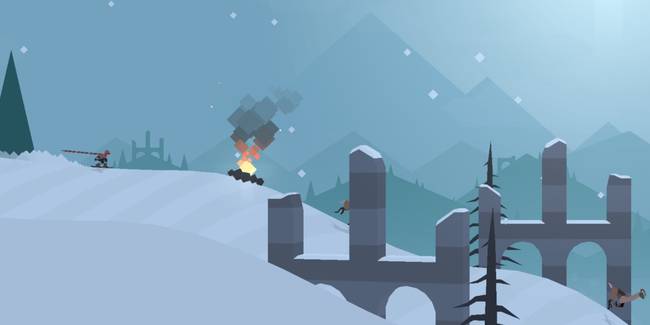 Start an epic snowboarding trip through the beautiful alpine mountains and enjoy the cool wind rush as you slide down the powdery slopes. Alto's Adventure is easy to play and doesn't put a lot of pressure on you. This lets you really take in and enjoy the game. Its beautiful graphics and relaxing sounds create a calm atmosphere that makes playing it a relaxing experience.
Because of this, doing certain tasks to move forward in the game won't feel like work at all. Alto's Adventure is a smooth and fun game to play. It makes it easy to get around all the obstacles and do different snowboarding tricks. Just have fun going down the mountain and see how far you can get.
Temple Run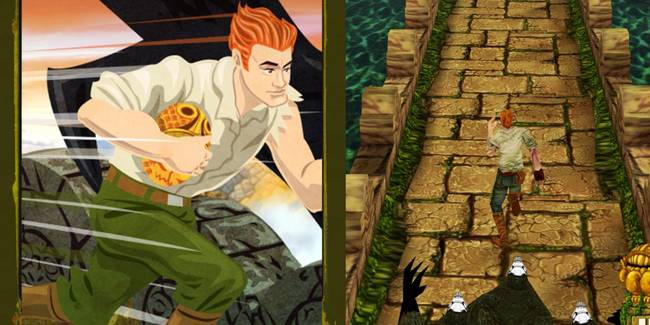 Temple Run is known as the "godfather" of mobile endless runner games. When it came out, it was such a big deal that it became a cultural phenomenon. Even though the game is more than 10 years old, it is still fun to play.
Temple Run lets you move your character through the temple walls by tilting and swiping your Android or iOS device. This makes for a fun and immersive game experience. You can keep a better grip on the game if you can rely on your natural reflexes to avoid obstacles, collect coins and power-ups, and outrun the monkeys who keep trying to get back the ancient artifact you stole. This classic game is the best way to play a game in the endless runner genre.
Cookie Run: OvenBreak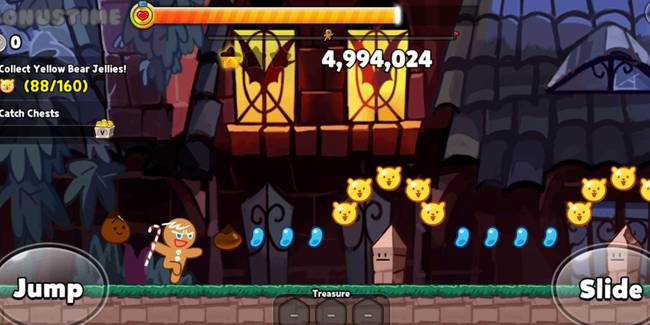 Cookie Run: OverBreak is the best side-scrolling endless runner game you'll ever play. It has a wide variety of likeable characters, a polished art style, and a well-structured story, all of which make the game very interesting and captivating.
Here, you'll help GingerBrave and his cookie friends make a daring escape from the evil witch's grasp. Cookie Run: OvenBreak adds funny comments and a touch of cuteness that will make you fall in love with the game as you move through the stages. With each step, it will feel more and more like a long-awaited cartoon series, and you'll be eager to see what happens next. The game also has a free gacha system that lets you get new characters, costumes, and treasures to make the game more fun.
Keep running until you reach a paradise where cookies don't turn into tasty treats, and enjoy the sweet adventure that lies ahead in the Cookie Run universe.